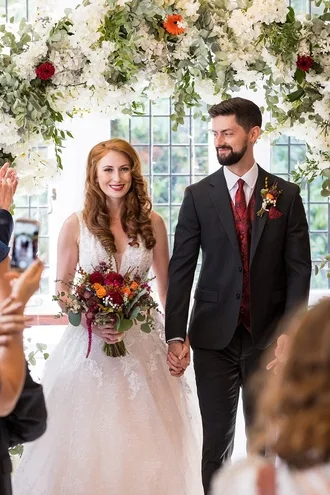 WELCOME TO
SUMMERS PHOTOGRAPHY
WELCOME TO
SUMMERS
PHOTOGRAPHY
Berkshire wedding photographers of 19 years, lover of weddings and likes to laugh a lot with you!  We are here to take the photography stress away.
I'm Stephanie and I am your support team and cheerleader that takes photos of your big day!
Together with my husband and business partner Steve; we have been photographing Berkshire Weddings for 19 years. That's a lot of couples, a lot of photos and a heck of a lot of laughter. We know how priviledged we are to be wedding photographers – it's a beautiful job to be in attendance at your wedding day and we want to do the very best for you. From joining you in the morning for getting ready photos, to giving your arm a squeeze as you're about to walk down the aisle to then creating beautiful portraits of your day; we love each and every single moment of it. I hope that you can see that through the joy on these pages.
Wedding photography for lovers of laughter
we pride ourselves on the service we give our clients, we want this to be an exercise of trust and a built relationship to give you the best photographs ever. with that in mind, we limit the amount of weddings we take on each year, particularly in the peak summer months. drop us an email with your wedding date and venue to see if we are free. 
Either online or in-person, we meet twice in our preparations. when you book we make sure we have a video call at least to ensure we are the right photographers for you and then 1 month before the wedding date we will meet again to ensure the timeline and photo requests are completed. We love an organised couple as well as ourselves; it makes for a streamlined day! 
We joke that we are your extra bridesmaid and best man, but it is true! the one thing that each and every single one of our couples tell us at the end of the day is thank you.  thank you for our support, our calming nature and for making the day full of laughter rather than standing around all day. It's more than photography, it's giving you the best experience with awesome photos to match!
one month after the wedding we will create a full suite of images for you and your family to enjoy for years to come. with our range of beautiful albums and folio print boxes, we have something for everyone to enjoy for years to come. 
Time to be in the know with all things wedding photography
how to know you are choosing the right photographer for you.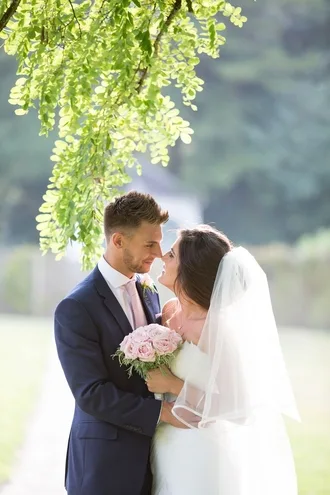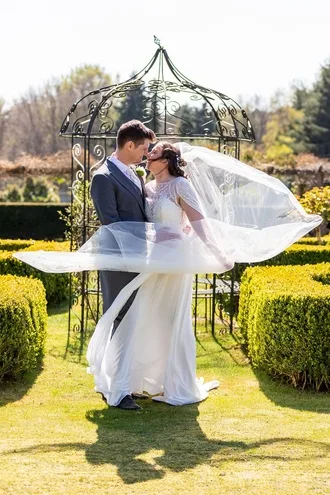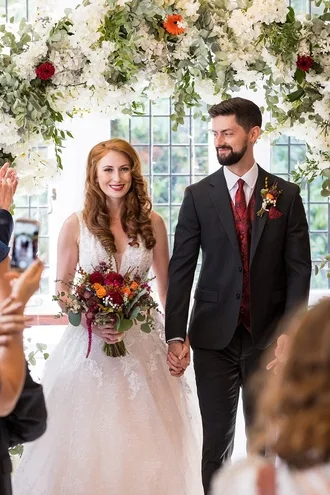 When it comes to planning your wedding, your mind will be running a thousand miles a minute.
Flowers, cakes, stationery, venues, seating plans, wedding dresses, colours, wedding fragrance and, and, and, and…
But for now, there's only 3 key items on the to-do list that needs to be checked off asap. Your date, your venue and your photographer. Everything else is of course important but they are suppliers that you won't really be working with on the full day of the wedding. We can only do one wedding per day and we limit the amount of weddings we do per year to give the best service to our clients. Drop us a message to see if we are free for your wedding day.  
01 Your date. Are you looking for the date that means something to you both, or the first available date in your favourite month? If you are getting married in peak season dates (bank holiday weekends and June to September) then make sure you are getting in touch 2 years in advance – or you might be disappointed! 
02Which venue are you planning your wedding ceremony and reception in?  We are recommended at several venues in Berkshire and surrounding counties and have photographed in majority of the most popular venues. 
03 Have a look at our gallery and especially our blogs with real life weddings. This will give you an idea on our photographic style; but the key thing is how we work together. Your photographer is the one supplier that is with you all day and to know that we are the photographers for you and the personality that will support you throughout your day.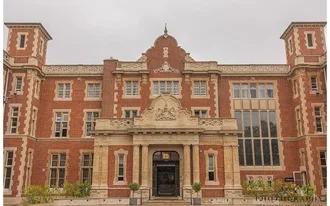 Easthampstead Park, Wokingham Berkshire Wedding Venue We have worked at Easthampstead Park for a good 10 years. 8 of them, we have been recommended at the venue as their in-house recommended wedding photographers. It holds a special place in our heart; I think the...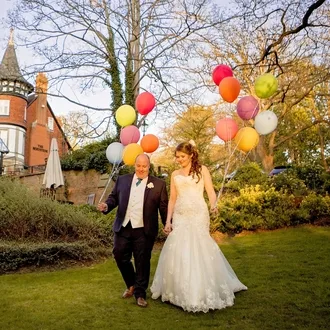 We can't thank them enough
Steph and Steve were amazing at our wedding and we would highly recommend them. We asked for bright and vibrant photos and boy did we get them.
We found Steph and Steve at a local wedding fair and we instantly knew that these two lovely people were the ones to capture our special day. As soon as we described our theme Steph was hooked.
Steph and Steve worked with us before the big day to plan what we would like. They are both very professional and personable at the same time; they made everyone feel at ease during the photos.
We can't thank Steph and Steve enough for their hard work, eye for detail and amazing photos.
We go together
Like rama lama lama ka dinga da dinga dong
01
Photographed hundreds of weddings
Started photographing in 2002
02
Husband and wife team; we are your extra best man and bridesmaid with cameras! We bring our bag of tricks from mints, deodorant and umbrellas!
We love nothing better than witnessing weddings and marriages forming.
03
Recommended at many Berkshire wedding venues
Our favourite bit is the quiet buzz in the getting ready, first looks down the aisle, cracking through a few group photos, bridal portrait quiet time for you both & letting loose on the dance floor!